What flooring has the most extended lifespan?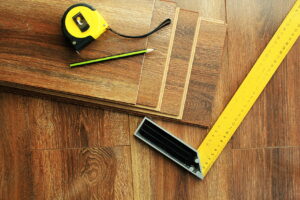 A great lifespan is integral to your home's value, especially if you're looking to sell at some point. However, each homeowner's requirements are different, especially when it comes to flooring lifespan.
The good news is there are products to meet every homeowner's need. And we will tell you about a few of them in today's post.
Long lifespans are becoming trendy in flooring
Many homeowners are choosing flooring with longer lifespans for a variety of reasons. Some want to get the most from their shopping and purchase price, while others prefer the peace of mind not having to shop against for many years.
One of the most extended lifespans in the industry belongs to hardwood materials, specifically in solid wood, which offers a lifespan that can easily exceed 100 years with proper care. Engineered wood also provides long life, coming in at an average of 30 years, and both materials can be refinished during that time.
If you're looking for an excellent lifespan with great visuals and outstanding durability, to include complete waterproof protection, be sure to consider luxury vinyl planks and tiles. These floors offer about 30 years on average, performing well right up to the end.
For plenty more options and characteristics that meet your needs, be sure to drop by for a visit. We'll find the products that last as long as you need them to.
Find out how we can serve your flooring needs
At Carpeteria, we have four Bay Area showrooms, located in Campbell, Dublin, Los Altos, and San Leandro, and more throughout California. We host a wealth of excellent materials and services that can meet any requirement, so be sure to talk with one of our associates while you're at one of our flooring stores.
No matter what your need for décor or durability, the lifespan of your flooring might be the most important. To find a flooring material that meets your criteria, be sure to visit us at your convenience.