THE TOP CARPET IN THE BAY AREA
SHOP OUR CARPET
We offer quality carpeting from the brands you love, like Shaw, Mohawk, and more.
EXPLORE OUR BEST SELLING CARPET
Carpet is a fantastic flooring choice for most rooms thanks to its warmth and comfort, as well as style. Choices range from casual to formal and traditional to modern. Carpet flooring is available in a wide selection of colors, designs, and patterns so you are sure to find a product perfect for your room. Thanks to advances in technology, today's carpet is softer, stronger, and more stain-resistant, making it ideal for a variety of lifestyles. Our exclusive brands offer top performance and the best warranties in the industry.
Carpeteria is honored to serve from showroom locations in Campbell, CA, Dublin, CA, Los Altos - Mountain View, CA, and San Leandro, CA. The communities we serve include San Jose, Los altos - Mountain View, Campbell, Santa Clara, Monte Serrano, Dublin, San Ramone, Pleasanton, Livermore, Danville, Mountain View, Palo Alto, Menlo Park, Sunnyvale, Alameda, Hayward, Castle Valley, Oakland, and San Leandro. We offer an extensive selection of floor coverings and related services as well as bringing more than 50 years of experience to every project we undertake. Striving for complete customer satisfaction, we make sure our professional staff takes care of all your needs. We look forward to your visiting us at your convenience.
WHY CHOOSE CARPET?
As one of the most popular types of flooring, carpet is:
Relatively inexpensive
Comfortable underfoot
Easy to install and replace
Warmer, softer, and quieter
Versatile
Safe for children
Highly customizable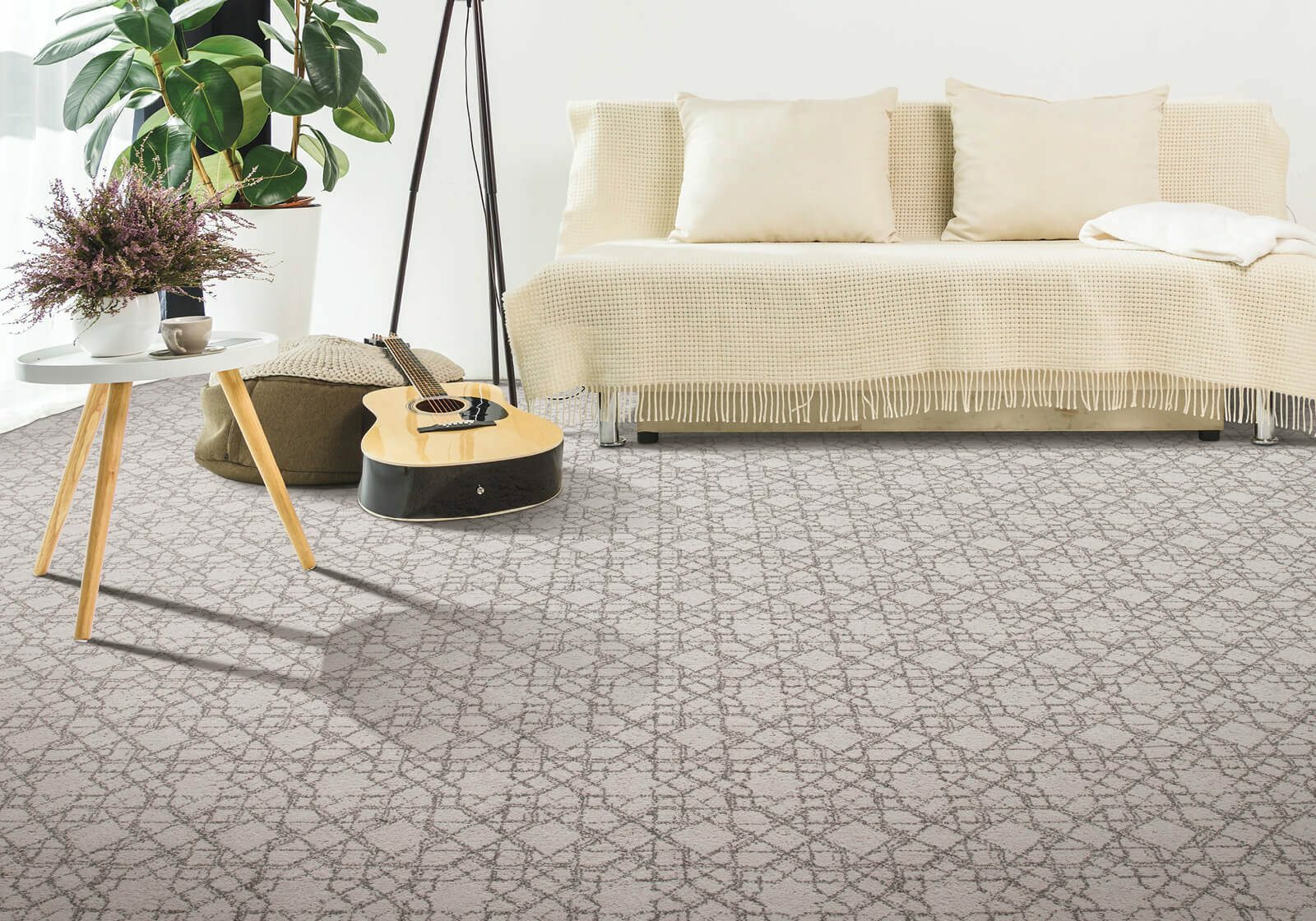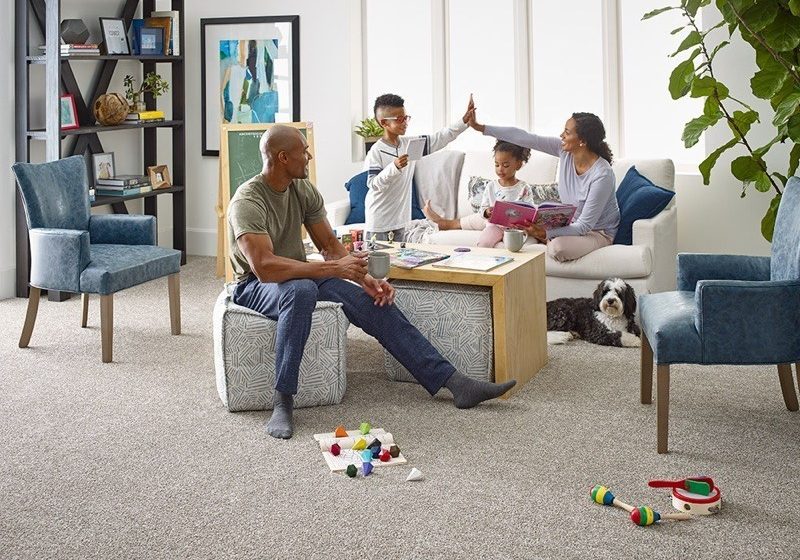 TYPES OF CARPET
We carry a wide selection of carpet at Carpeteria. The primary types of carpet available are loop, pattern, frieze, plush, and textured. The one you choose will depend on your needs.
Loop Loop carpet consists of yarn that has been looped and remains uncut. Loop carpet provides a clean look, and it is durable, making it a great choice for high-traffic areas.
Pattern One of the most popular styles of carpet, patterned carpet consists of cut and looped fibers that create a distinct design. Because of the varying fibers, patterned carpets are great at hiding traffic.
Frieze In frieze carpet, the fibers are tightly twisted, creating a unique look that is highly durable. Frieze carpet is also versatile and can withstand high traffic.
Plush Yarns are cut the same length to create a plush carpet. Plush carpets are smooth and sleek, making them a beautiful and elegant choice for your room.
Textured Textured carpets are made my curling or twisting cut fibers, which reduces footprints and vacuum marks. Textured carpets create depth and give you unparalleled comfort underfoot.
Learn about how to properly care for your carpet, as well as what to expect during the installation process with our guides.